Recently, Shenzhen Double Power Technology Co., Ltd. successfully passed the CMMI-DEV V2.0ML3 certification. Using the CMMI model can help companies manage and improve the software engineering process, enhance software development and improvement capabilities, and effectively control the delivery time, cost and quality of software products.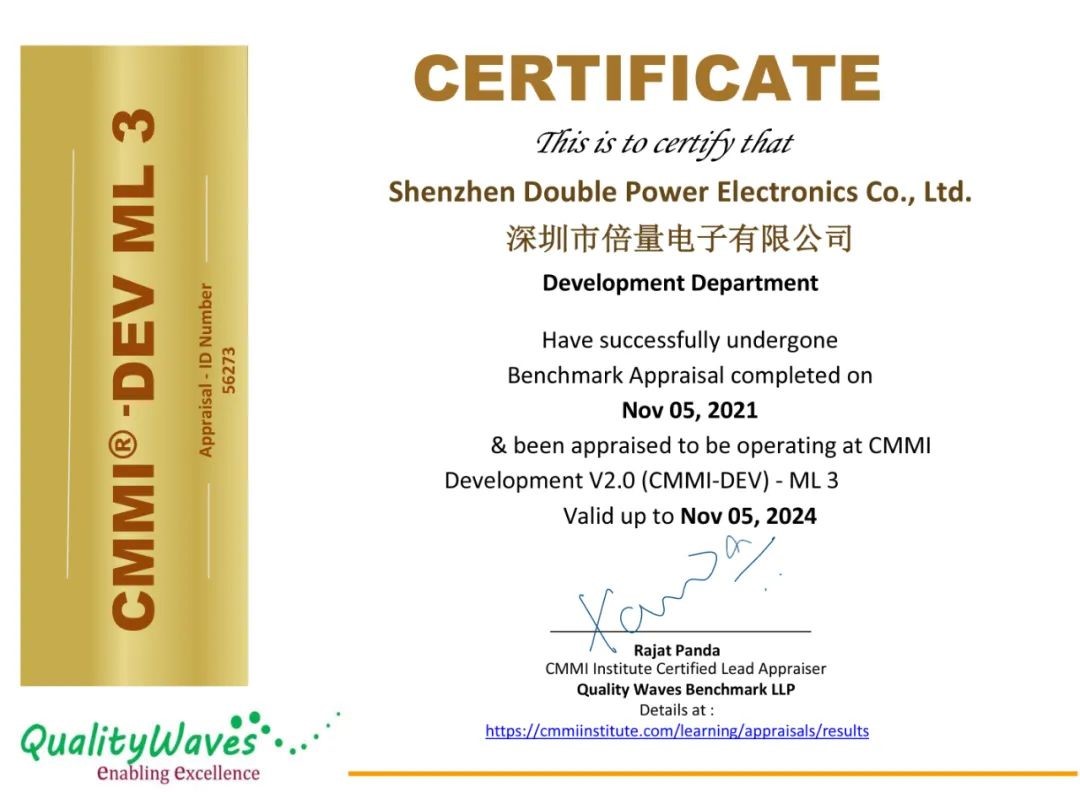 Double Power Technology, since its establishment, it has been practicing the business philosophy with quality as the core. It is the pursuit of everyone in the company to make good software and hardware products and carefully build product quality. It is also the cornerstone of the long-term development and growth of the Double Power brand.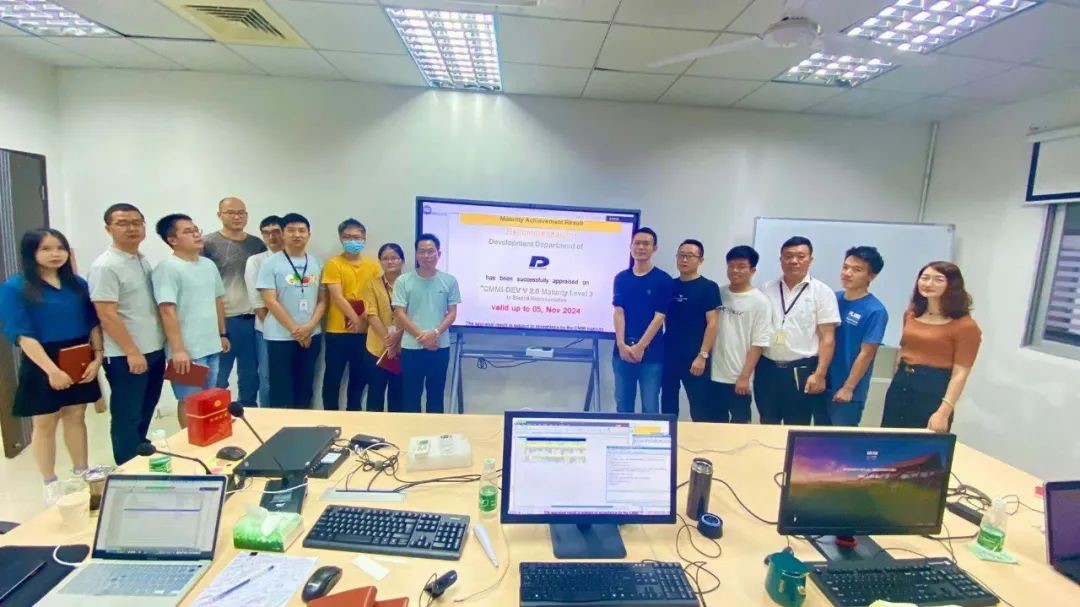 Obtaining CMMI certification is a recognition of the company's software development capabilities, and also marks that the company's software development and project management level has reached a new level! In the future, the company's software development team will continue to improve the software development process control ability and level on the basis of the" CMMI V2.0 ML3"model, and provide customers with high-quality products of higher standards.
"CMMI (CapabilityMaturity Model Integration) assessment is a set of integrated multi-disciplinary, multi-domain and extensible process capability maturity integration models developed by the Software Engineering Institute (SEI). It is an internationally recognized measure of software enterprise business. The definitive standard for capability maturity and project management levels."